Tournaments for Turf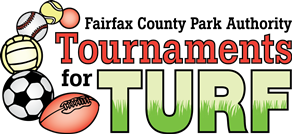 The Fairfax County Park Authority is dedicated to providing superior recreational opportunities for an ever-changing 1.1 million resident community with diverse backgrounds and interests. A 2004 Needs Assessment identified a deficit of 95 rectangular fields to meet the growing population in our county. In response, the Park Authority invested in the conversion of 48 natural grass fields to synthetic turf fields which significantly increased access and field capacity, improved playing conditions for user groups and reduced maintenance requirements and costs.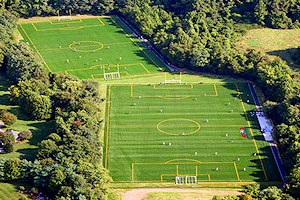 For the community to continue to enjoy the high quality field experience, it is time to address the turf replacement costs required to maintain these state-of-the-art athletic fields. While committed to provide and maintain these fields, limited funding is available. Proceeds from tournaments will support the county's synthetic turf replacement reserve.
Watch for future Tournaments For Turf events. Sponsorship opportunities to be listed as tournaments are scheduled. For additional information, email or call 703-324-8759.
Moonlight Madness: Overnight Adult Coed Softball Tournament
The second annual Moonlight Madness was held May 31 at Braddock Park. Photos coming soon.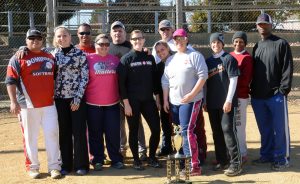 See photos from last year's Moonlight Madness Softball Tournament, which was held October 12, 2013.
Turkey Bowl: Adult Men's and Coed Flag Football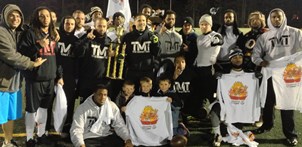 The Park Authority's first annual Flag Football Turkey Bowl was held November 30 and December 1, 2013 for all men's and coed teams. The tournament was fun for the whole family with a youth flag game during the day as well as races and games.
First Tournaments for Turf Flag Football: July 2013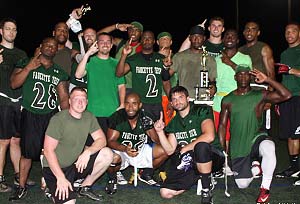 Tournaments For Turf Planning Partners
---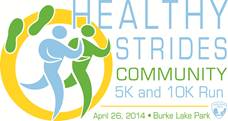 Both Healthy Strides Community Runs were held on April 26. Thank you to everyone who participated.
We look forward to you running with us next year!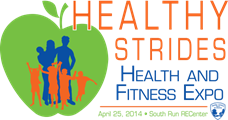 The 2nd Annual Healthy Strides Health & Fitness Expo was held on Friday, April 25 at South Run RECenter. Fun and activities for the whole family included a Kids Fun Run, Kids Challenge Course, Moon Bounce, vendor booths, games, DJ, and more!
Healthy Strides Health & Fitness Expo Sponsor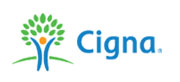 ---
Join Our Mailing List