Open Space Land Preservation Fund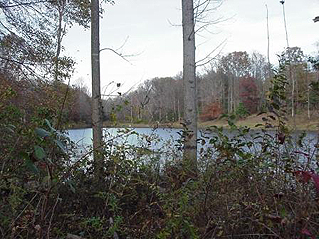 The Open Space Land Preservation Fund, established by the Board of Supervisors in January 2001, gives citizens the means to take direct, personal action to conserve the county's shrinking open space.
Land preserved as open space improves air quality, buffers noise, reduces storm water runoff and provides wildlife habitat and recreational opportunities. Also, open space requires limited infrastructure and county services, so it contains the cost of government.
Here are the properties that the Open Space Land Preservation Fund helped to purchase:
3.62 acres located on Georgetown Pike in Great Falls, part of the original Turner Dairy Farm, were added to Turner Farm Park
27.9 acres along Old Colchester Road in Lorton added to Mason Neck Park
6 acres on Glen Carlyn Road near Seven Corners that will become Boyd and Charlotte Hogge Park
8.6 acres along Sideburn Road in Fairfax added to Woodglen Lake Park
5.5 acres near the southeast corner of Braddock Road and the Fairfax County Parkway in Fairfax added to Patriot Park
16 acres along Waples Mill Road in Oakton added to Waples Mill Meadow Park
4 acres along Walney Road in Chantilly added to Rocky Run Park Stream Valley Park

Due to the current economic conditions, there is a window of opportunity to buy additional land at bargain prices. A gift today to the Open Space Land Preservation Fund will save more land from development than was possible with the same donation just a few years ago. It is essential that we act now to preserve open space.
Save Fairfax County's beautiful and vanishing open land. Please help with a tax deductible contribution to the Fairfax County Park Foundation's Open Space Land Preservation Fund.
Your gift is an investment in our community that will pay dividends forever.
Join Our Mailing List