About the Park Foundation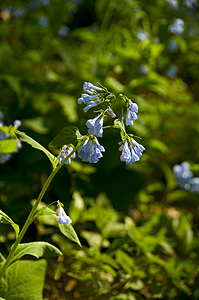 What we do
The Fairfax County Park Foundation supports the Fairfax County Park Authority by raising private funds, obtaining grants and creating partnerships that supplement tax dollars to meet our community's needs for park land, facilities and services.
The Fairfax County Park Authority receives less than 1% of Fairfax County's General Fund budget. While fees from recreation centers, golf courses, and classes provide for nearly 60% of the Park Authority's operating expenses, some programs and park facilities can't be fee-based. These areas are where the Foundation specifically provides support.
How we are managed
The Fairfax County Park Foundation is a nonprofit charitable organization under Section 501(c)(3) of the Internal Revenue Code. The Foundation is led by a volunteer Board of Directors and staffed by an Executive Director with a lean and efficient staff. The Board is comprised of community and business leaders and holds regularly scheduled meetings.
The Park Authority Board and the Foundation Board of Directors meet regularly and jointly select fundraising projects. The Park Authority provides the Foundation's staff salaries, office space and most of its operating expenses. This assures donors that contributions to the Foundation go directly to benefit valuable park projects and services.
Our donors
Contributions to the Park Foundation are made by hundreds of foundations, organizations and individuals like you. Read these donor profiles. See the list of last year's donors. Thank you for your commitment and generosity!
Annual report
The most recent Annual Report is available.
Financial information
The most recent Audited Financial Statement and IRS Form 990 are available in the Finance section.
Do you help citizen groups with fundraising for improving a park?
While we are not a grant making organization, we assist park advocates and Friends groups by providing workshops and with this list of fundraising tools.
Awards and certifications
The Foundation recognizes visionary financial and material contributions that significantly enhance Fairfax County parks with the Eakin Award. The award is named in honor of LeRoy Eakin, Sr., who donated 14 acres of land in 1951 which became Fairfax County's first park. The Foundation is also the recipient of several prestigious awards and certifications.
More about the Fairfax Park Foundation:
Join Our Mailing List