What's Old is New Again!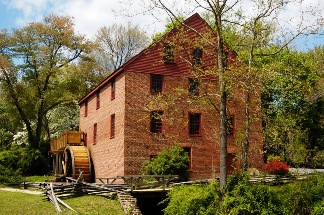 After several months of repairs and restoration, the historic Colvin Run Mill will be grinding again this spring! The Restoration Celebration takes place on April 19, 2015. Join in on the official grand re-opening ceremony at 1:00 p.m.
Thanks to the thousands of individuals who voted online, Colvin Run Mill was the recipient of a $75,000 grant from the Partners in Preservation contest, which was sponsored by American Express via the National Trust for Historic Preservation. The grant helped fund the Mill's restoration to a fully operational gristmill.